780 knows
your pet is unique
and your family has many questions regarding
what to do before housing your hound
such as:
Are services credible, licensed, insured, accredited, customized, reliable, & affordable with customer loyalty incentives?
Will staff be certified, experienced, friendly, caring, knowledgeable, & on-site 24/7?
Are facilities safe, enriching, private or shared, controlled climate, & with natural settings?
Is the business a mom-and-pop operation, family-owned, or corporate franchise, & giving-back to the community?
That's why we suggest discussing your needs in-person
and
bring your pet
for a $25 consult with our 100% money-back guarantee.
Whether you're leaving a puppy for the first time, seeking senior safekeeping, medical special needs, anxious rescues with separation anxiety, high-drive working K9's, reactive with dogs, or social butterflies; we can help.
Here's
7 benefits
of booking with 780's amenities while
temporarily away
from your four-legged family:
BOARD YOUR DOG OVERNIGHT WITH PEACE-OF-MIND.
1. Top References.
780's best dog boarding references are maintained
by our professional facilities, 24/7 on-site care, & stress-reducing steps for multi-day stays with friendly fidos & reactive rovers.
Also,
five-star ratings
for aggressive dogs boarded, nervous rescues, hyper-active, & critters that had never been kennelled before.
Trustworthy reference letters
from industry experts, such as,
PBFL
,
SCARS
,
PMRF
,
DCAS
and 1 from a team leader at
4H Alberta
, highlight
great customer satisfaction
and
giving back to the
animal welfare
community.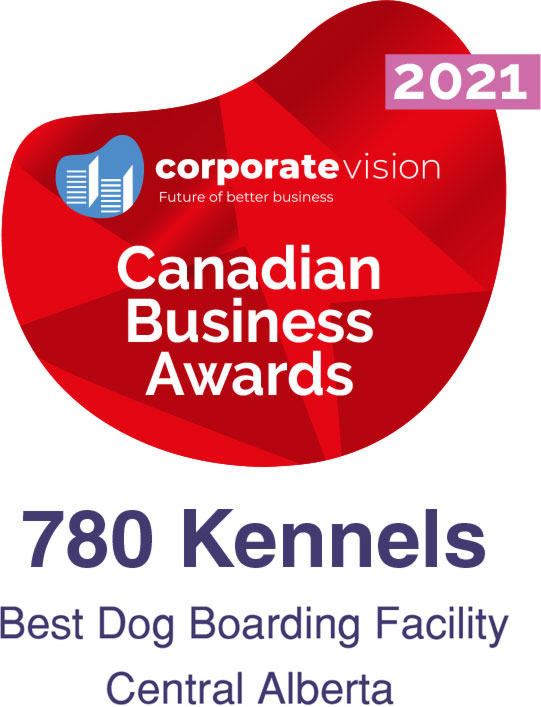 Testimonials
give a feel for our services, and
Pet Finder
recommends,
"Check, too, with your Better Business Bureau to see whether any complaints have been lodged..."
Also, 780 was voted
People's Choice
2016,
Best Business
2019-22, and
Best Facility Central Alberta
2021.
Why risk Spot's sleepovers with uber-type dog watchers after reading their contrived
in-house testimonials
?
Instead, 780's
credible
dog minding has 225+
highly-rated feedback
online for your peace-of-mind.
When planning the
best place
to board your dog, the
1st step is reading references
.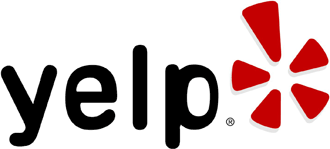 CLIENT TESTIMONIALS.
"We have now placed our beloved Pitbull-boxer, Copper, in the trust of 780 for the 4th time... we are over-joyed with the outcome.

"Copper tends to lose weight rapidly at other facilities and when we have picked him up he was agitated.

"Since we've switched to 780, we notice Copper's weight is right where it should be, and he is calm and happy when we retrieve him.

"The staff at 780 are knowledgeable, respectful, thoughtful, and courteous. I also appreciate that I can customize his stay to directly reflect his needs with 780's B.E.T.R. Enrichment options.

"I highly recommend 780 as we travel almost every month and they are always our #1 choice."
COPPER,
Google Reviews
(October 2018)
5/5
"My wife and I spent a great deal of time looking for the right fit for our 2 small dogs Archie and Reggie.

"We checked out many options on the internet and ended up narrowing it down to 6 for interview.

"It was clear that not all facilities are created equal and it was obvious that 780 was the winner.

"Together with Adam and Angie we worked out a process that would be best for the beasts to ease them into lodging them for several days.

"Many thanks to Adam and the staff for a great job."
ARCHIE & REGGIE,
Yellow Pages Ratings
(June 2018)
5/5
"Hello, I have brought my mutt Max here a few times and love how friendly everyone is.

"The facility is clean and set up wonderfully for all shapes and sizes of critters. Max is always happy to go with all the staff and is always well looked after when I leave him...

"I will continue to bring max here and am looking into training. What a great facility, big thanks to all the staff for all their hard work and dedication.

"You make it easy to board Max."
MAX,
Better Business Bureau Testimonials
(April 2018)
5/5
"The BEST amenities with the most educated staff to provide for our crazy bulldog. Our Angus is not exactly a calm, sweet pup...

"The staff at 780 understand he's a wild and crazy but kind k9 and they are the best equipped to deal with him."
ANGUS,
Facebook Recommendations
(October 2018)
5/5
150+ REVIEWS
2. Affordable Rates.
780's low cost boarding for dogs remains affordable
with weekend stays
&
long term rates
,
discounts for multiple mutts
from the same home, &
free
Saturdays when you like us on Facebook.
780 keeps
fixed costs
over Xmas, summertime, & other peak-seasons; whether small or XL dogs visit; and does not promote new-client-only
discounts
.
Advice from
Wiki How Pets
encourages,
"Keep your budget in mind and be sure to ask about the cost per night..."
The goal is not finding the
cheapest
4-legged lodging but locating trustworthy & consistent canine expertise with
economical daily, weekly, & monthly rooming costs
nearby.
When planning your vacation, working long hours, or attending a family event away from your animals, a top question to ask
before
overnight mutt minding is,
"How much are pet hotel fees per day/ week/ month?"
.
Why risk shocking your
budget
with hidden fees or being financially penalized for the size of your furball?
Instead, 780's
low price
dog care has
transparent rates
online for your peace of mind.
When researching
how much it costs to kennel a dog
for a night, the
2nd step is checking rates.
RATES & FEES.
DAILY RATE
Non Members
MEMBERS
1 Guest
$40.00

$30.00

($10 savings per day)

2 Guests
$77.50

$57.50

($20 savings per day)

3 Guests
$112.50

$82.50

($30 savings per day)

WEEKLY RATE
Non Members
MEMBERS
1 Guest
$240.00

$180.00

($60 savings per week)

2 Guests
$465.00

$345.00

($120 savings per week)

3 Guests
$675.00

$495.00

($180 savings per week)

MONTHLY RATE
Non Members
MEMBERS
1 Guest
$960.00

$720.00

($240 savings per month)

2 Guests
$1,860.00

$1,380.00

($480 savings per month)

3 Guests
$2,700.00

$1,980.00

($720 savings per month)

Free membership 1st responders; Fire, Police, Military, & Veterans.

Free Saturdays when you like or follow 780 online.

Share 780's prices with your friends | Email | Facebook


Per Guest as Requested
$5 per day for Special Needs such as administering medication.
$10 Soft Bedding Rental (per visit & no replacement cost if needed)
$2.50 per day feeding owner supplied Raw Food
$5.00 per day 780 supplied Dry Food (Acana) if not provided
$5.00 per day for 30 mins of
Unsupervised
Exercise time (no limit to frequency)
3. Board Consults.
780's board consults are $25 and booking Sunday to Friday
with our
100% money-back guarantee
so you can
try a new pet lodge, risk-free
.
Consultations
allow owners & staff to meet in person, view amenities, introduce pooches to a new environment, and consider how to
reduce stress
before
short term sheltering or long term lodging begins.
Bad advice from the industry promotes tours, but
Vet Street
says,
"...you should take your pup for a visit before his stay."
Tours only allow for owners and staff to meet and chat while viewing rover residences, but one vital thing is missing - man's best friend!
780 knows that it's natural for owners to worry being away, especially when
exploring mutt motels for the first time
or
trying a new pet resort
.
Why unnecessarily risk increasing your companion's stress levels by skipping the
introductory phase
to kennelling?
Instead, 780's pet hotel
consultations
are scheduled Sun-Fri online for your peace of mind.
When planning
how to board your dog for the first time
, the
3rd step is booking a consult
.
BOOK A $25 CONSULT
100% Money Back Guarantee.
Open All Holidays
with drop-off 7-9am & pick-up 4-6pm, Sun-Fri.
Closed Saturdays
.
Please help us prepare for the consult by the following details:
780 membership is $199/year
Savings on all services plus 1 free ½ hr private lesson, 1 day of board, & 1 daycare every month.

Purchase membership on the same day of your consult and 780 will use the $25 as a down payment towards your new investment.
4. Modern Kennels.
780's humane dog kennels are refreshing traditional standards
with our
state-of-the-art design
that reduces stress with
multiple octagon facilities
; not a giant warehouse.
780's channelized exercise runs & drive-in gated zones help
animals
&
owners
try accommodation that exceeds all
advanced
social & safety needs.
Safeguarding includes constant supervision by staff living on-site,
security cameras
,
motion detection lights
, sanitizing schedule, and by-appointment-only to enter our
gated property
.
Options include
personal
or
deluxe luxury suites
, for sharing if bonded from the same home,
spacious indoor
&
outdoor exercise areas
, and 4
private off-leash dog parks
for playing & socialization.
Household luxuries
such as
big sliding windows
for bright sunlight and natural airflow,
private entrances & exits
, with
Wi-Fi controlled
climates for comfortable air-conditioning in summer and cozy heating in winter, are standard.
After viewing our new animal abode, we suggest leaving your pup for a ½ day, or less, with certified trainers to perform an evaluation.
Return for pick-up discussing your whipper-snapper's time with staff, exercise pens, & other canine guests.
Together, plan how to reach your lodging goals; perhaps another day visit, or 1 overnight stay, and enrichment options to help the lengthy stay.
Each mini-visit, fine tune as necessary, prepping pooch for
the
best long term stay possible.
780 suggests the initial visit within 2 weeks of the intended lengthy stay with hounds staying home at least 1 night between visits to 780.
Every visit builds peace-of-mind for safekeeping your pick-of-the-litter in the future.
Why risk leaving your fuzzball at a scary dog hostel based on misleading stock photos on a website?
Instead, 780's
revolutionary octagon design
can be seen online for your peace of mind.
When planning to
choose a good dog boarding facility
,the
4th step is visiting the kennels
.
KENNEL LOCATION
5. Specialized Pet Care.
780's leading overnight dog care services enhanced with enrichment options
customized to each unique animal,
helping house your hounds
, with videos posted to social media.
Leather couches & TVs are expensive items the industry uses to over-charge guilt-ridden owners; for leaving their Lycans; but don't help. Given a choice, Rover will take
meaningful interaction
over luxurious lounging.
Instead,
Care
recommends,
"If you own a breed of dog, such as a German Shepherd or Greyhound, that requires walking, make sure that the kennel offers this service..."
780's professional staff are insured and hold obedience training, pet first-aid, & veterinary technician certification, to grant a higher level of pet minding with physical
and
mental stimulation.
Also, accreditation to Pet Industry Joint Advisory Council, Edmonton Chamber of Commerce, Better Business Bureau, International Association of Canine Professionals, & Canadian Association of Professional Dog Trainers.
When leaving a pup in accommodation for 1-2 weeks,
enrichment options
may be considered a bonus for Fido by some parents.
Whether hiring for 1-2 months or just weekend stays, owners want
help making overnight-looking-after less stressful for their animals
.
Why risk Buddy's boredom with fake promises of "3 walks per day" from businesses that are under-staffed and inexperienced?
Instead, 780's pet care
enrichment options
are bonuses for your peace of mind.
When planning
how to make boarding your dog easier
, the
5th step is specializing pet care
.
ENRICHMENT OPTIONS
780's B.E.T.R. Enrichment (Behaviour, Exercise, Training, Relationship)
Specialize accommodation while visiting 780
Reduces stress and builds a bond while standardizing their overall behaviour
FREE ½ hr consultation after every B.E.T.R. visit (training only)
Behaviour
improves manners your social butterfly knows at home; providing mental enrichment.
$2.50/ day
per command
: take, sit, down, etc. before receiving a privilege.
Exercise
is fun physical enrichment 1-on-1 with staff.
$25 per ½ hour: leashed walks, running or playing with a toy in our 4 off-leash parks.
Training
enriches mental & physical stimulation with a Certified Master Trainer.
$30 per ½ hour for non-members & $25 per ½ hour for members; basic & advanced.
Relationship
grows bonding enrichment with staff by 1-on-1 petting time.
$15 per ½ hour: petting & extra socializing with humans.
6. Luxury Membership.
780's valuable membership delivers freebies & cheaper services
; 1
free day
per month,
cheaper rates
per day,
guaranteed reservations
(including peak seasons),
no cancellation fees
, and
no deposits
.
Purchase membership on the day of your consult and 780 will use the $25 fee as a down payment towards your new investment to
save on future visits & services
.
After the long-term stay, as a member, use
1 to 3 free monthly visits
to maintain familiarization.
Why risk spending your valuable time looking for multiple businesses to meet all your pet's needs?
Instead, 780's
luxurious
dog hotel grants
freebies
and
cheaper services
for your peace of mind.
When planning your
boarding kennel checklist
, the
6th step is getting membership
.
MEMBERSHIP BENEFITS
780 membership
is $199/year for savings on all services and monthly freebies.
KENNELLING
Save $10/day per guest
1 free day per month
Guaranteed reservations
No cancellation fees
No deposits
TRAINING
Save $12.50-$25 per lesson
1 free ½ hr session per month
Free in-home training literature
Save $5 per ½ hr training enrichment
DAYCARE
Save $5/day per guest
1 free daycare per month
Guaranteed reservations
No cancellation fees
No deposits
GROOMING
BONUSES
Members only off-leash parks & free monthly pack walks
7. Reliable Reservations.
780's guaranteed reservations provide instant peace of mind
for members seeking
short-term
visits and
long-term
stays without deposits or delays.
Non-members send a
request
online too and just wait for us to call back confirming over the phone with a deposit.
Credible reservations
save you time and our convenient drop-off and pick-up times make checking-in and checking-out safe, fast, & easy.
Trustworthy reservations
include
last minute emergency sleepovers
and
temporary
or
short-term visits
being
extended
into
long term stays
without any headaches.
By-appointment-only
means that we provide safe services,
all year round
,
open all holidays
.
Why risk your pre-planned time away from furry friends with last-minute cancellations from unprofessional pet sitters?
Instead, 780's dog resort has
dependable reservations online
for your peace of mind.
When planning to
board your dog overnight
with peace of mind the final and
7th step is guaranteeing reservations.
What to Bring
Proof of Vaccinations; Bordetella, Distemper, Parvo, & Rabies. Free from parasites.
Food in a Tupperware like container. Raw food provided in daily rations.
Treats but no raw hides as these can be choking hazards.
Durable toy brands only, nothing to chew apart and swallow.
Medicine if necessary.
Download, print & sign 780's Contract & Release Waiver.
Government issued photo I.D. is mandatory for drop-off & pick-up.
Do Not Bring
Crates.
Bedding or blankets from home. Beds can be rented for $10 per stay.
Dishes as 780 will provide clean drinking & eating bowls.
Cheap toys, squeaky toys, ropes, or any choking hazards.
MAKE A RESERVATION
780 Membership
is $199/year
Savings on all services plus 1 free day of pet boarding every month.
NON MEMBERS
Step 1: Send a reservation "request"
Step 2: Receive a phone call from us to book with a 2-day non-refundable deposit
Step 3: Receive an email confirming your request is an official reservation
Step 4: Bring proof of vaccinations, food,
waiver & contract
for drop off
Members
enjoy guaranteed boarding reservations without any delays or deposits.